Web Solutions That Fit Your Needs
virtual, reliable and reasonable
Ongoing WordPress Care
Enjoy the comfort of having experienced professionals ensure site is up-to-date and secure. A full range of web care services are offered including WP updates, feature upgrades, design tweaks and changes to the site.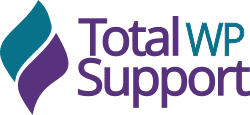 We are happy to work with Total WP Support to provide quality, reliable care.
Private Consultations
One-on-one scheduled session tailored to your needs – whether you just want to strategize and plan, or are looking to have some tasks completed. Together we can explore a variety of topics related to your website, WordPress and other web tools that compliment your business.
All consultation services are pre-paid via Paypal and are conducted virtually online, over the phone (if you are located in the USA) or Skype (if you are located outside the USA).
Using the contact form at bottom of page, send Krista a message describing what you need help with.
Individual Client > Unique Needs > The Right Solution